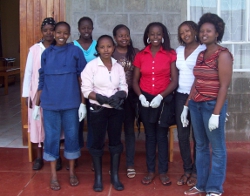 We believe everyone has something to give. There is no big or small. All are equal.
We are truly blessed with our volunteers who are giving us much of their time, expertise and energy.
Being a volunteer at Talitha Kum Children's Home is a worthwhile and rewarding experience. Whether you have a few hours or a few days, regularly or occasionally, You are always welcome!
What is in for you?
Make a difference to someone's life!
Be part of something special!
You can learn new skills, make new friends, have fun!